Northampton Students' Union has abandoned its only bar & nightclub, Element, just five years after a £2million revamp.
Element, in the heart of Northampton, has remained closed since the beginning of January. 
Sources close to Element claim that Northampton SU has executed its break clause in the lease of the building and ended its working relationship with the club with immediate effect. 
This means that Element will not be reopening, despite students being lead to believe the closure was temporary. The decision leaves students without a safe, students-only club, in the town centre.
The move comes as a shock to students, as the SU has created campaigns to ensure the safety of students on a night out. Including the Safer Routes campaign, which signposts students a safe route back to the campus. 
​​​​​​​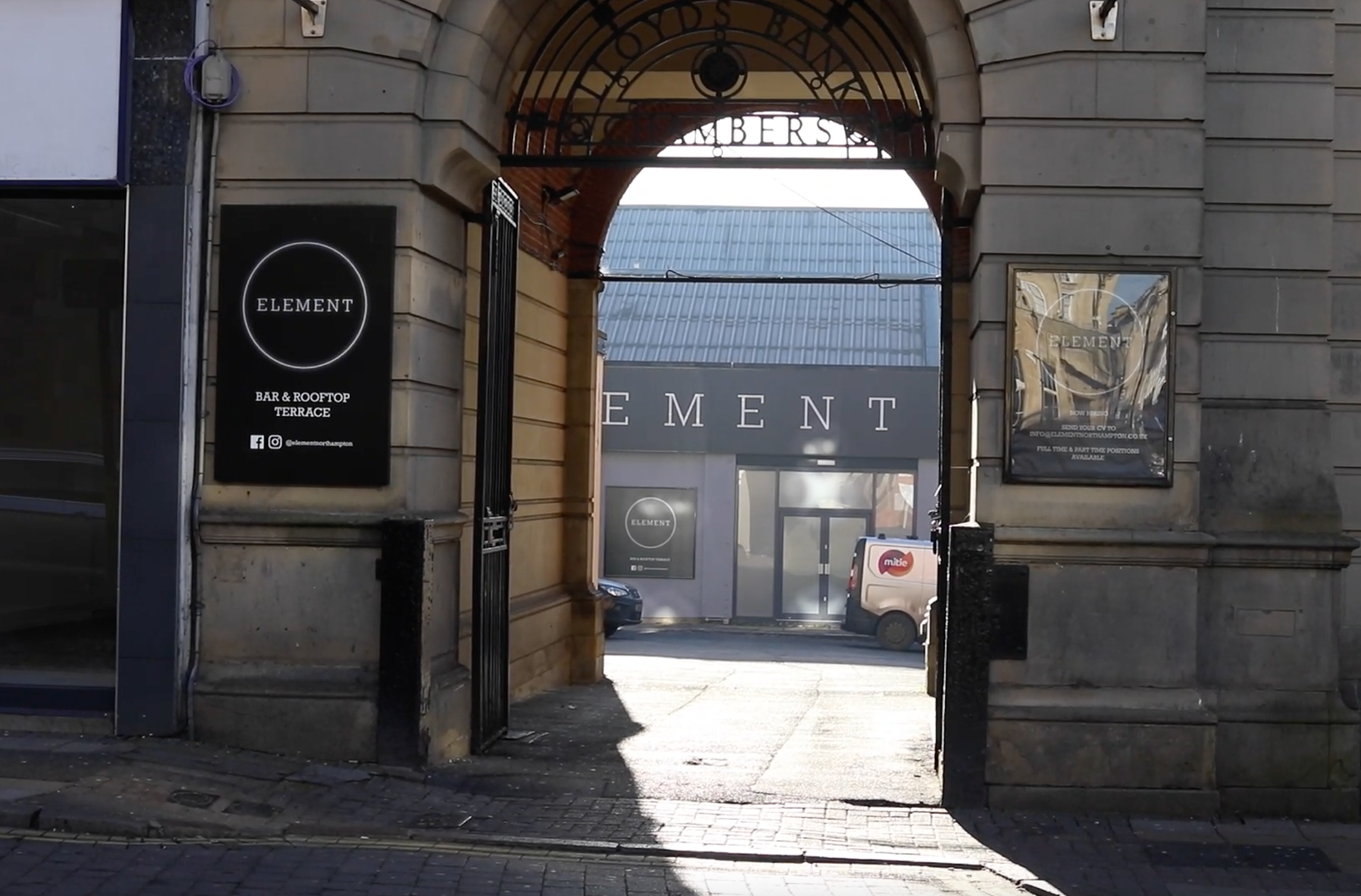 Element Nightclub, located through the archway off George Row, was the place for students to go, especially on Wednesday nights, and have a good dance with their friends all in a safe, Students' Union backed environment.
The closure has left students on the Waterside campus confused and annoyed. Lana Tormey said "It's annoying because I don't really feel safe going anywhere else, Element is the only place that is students-only in Northampton"
"I'm uneasy about going to other Nightclubs in Northampton," said Becca Dorey.
Rhodri James, a drama student whose lectures have also been impacted by the venue closure as Element was also used as a teaching space, said "I just think it's crazy, they've (the SU) have spent so much money promoting safer nights out and now we don't have a students' club to go to."
On Wednesday 4th January, Northampton SU announced that the club was closed due to 'unforeseen circumstances'. This post was an Instagram story, making it only viewable for 24 hours. 
On January 11th, Northampton SU, issued another post saying the club was closed due to 'ongoing essential work.'
Since the original closure date, Northampton SU has stuck with its line of Element being closed due to 'ongoing essential work.'
Beth Garrett, President of Northampton SU, whose website reads "We are created by the students, for the students" has given the following statement: 
"Unfortunately Element will remain closed this week. We can confirm that it has been agreed by both parties that our partnership with the existing management team will come to an end, and whilst essential work is being completed we are exploring reopening the venue or establishing a partnership with a new venue in town. We are working to achieve one of these options as soon as possible.
We will keep you updated with progress and appreciate your patience whilst we work towards a resolution that maintains a safe and quality experience for our students in Northampton."

​​​​​​​

​​​​​​​